December 24, 2012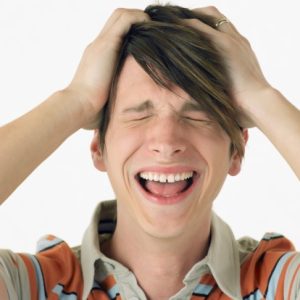 This health report is meant to provide basic information on how nutrition, hairstyle, and other lifestyle elements may contribute to hair loss among teenaged boys and girls. It is important to understand that a comprehensive hair loss evaluation with a certified hair transplant surgeon is critical in the journey towards a healthier, fuller head of hair.
'Hair loss' is not typically something our society associates with teenagers. However, a number of causes may contribute towards the occurrence of thinning, balding, or shedding hair at an early age. Things like genetics, poor diet, unconscious hair pulling, and prescription medications may each play a causal role.
Learn more by visiting last week's article on the top 7 causes of hair loss in teens. After better acquainting yourself with the most common reasons for hair loss among teens, you may wish to revisit this article to learn more about available treatment options.
Hair Transplants for Teenagers: Are They Safe?
Unfortunately, teenagers are not typically good candidates for a hair transplant. In general, a "good candidate" is a patient whose hair loss exhibits a number of characteristics, including the following:
Diagnosable cause of hair loss.
Hair loss with a predictable progression.
Donor hair that may be harvested to produce valuable hair grafts.
Though the cause of hair loss can usually be determined, it can be very difficult for a hair transplant surgeon to accurately predict how the hair loss of a teenage patient will progress. This makes it difficult, if not impossible, to conduct a transplant procedure that will look natural in the end. Moreover, conducting a hair transplant procedure during teenage years may reduce the number of valuable hair grafts available for future transplant procedures.
Hair Transplant Alternatives for Teens
The Good News: If you are a teenager and you notice signs of hair loss, rest assured that you are not alone. There are a number of hair transplant alternatives that are available to reverse the signs of hair loss, including natural methods as well as hair loss medications.
Natural Methods for Reducing the Signs of Teenage Hair Loss
There are a number of natural methods that may help to reduce the signs of hair loss among teenagers, including:
Teens, Hair Loss, and Medications
When natural methods are not enough, teenagers may benefit from the use of medications for hair loss. Such medications should never be taken without first consulting a certified dermatologist or hair transplant professional. After a comprehensive evaluation, the physician may recommend 1 of 2 popular hair loss medications:
Rogaine® (Minoxidil)
Minoxidil, most commonly known by the brand name Rogaine®, is an approved medication that helps to stimulate the growth of new hair among both males and females. It is a topical application, and it is designed specifically to treat symptoms of pattern baldness, or Androgenetic Alopecia. Other important things to know about Rogaine include:
Available for use among both males and females.
Extra Strength formula available, starts to work after about 8 weeks.
Active ingredient is minoxidil, which has undergone extensive testing for safety and effectiveness.
Topical application, usually applied twice daily.
Propecia® (Finasteride)
Finasteride, most commonly known by the brand name Propecia®, is available for use by males only. Its claim to fame is that it can maintain existing hair, and in some cases it has been shown to trigger new hair growth. Propecia is designed to inhibit the creation of DHT, a male hormone that can "shut down" hair growth at the follicle. Other important things to know about Propecia include:
Propecia is a prescription medication.
Propecia cannot be used by women.
Propecia is a daily medication.
In clinical studies for PROPECIA, a small number of men experienced certain sexual side effects, such as less desire for sex, difficulty in achieving an erection, or a decrease in the amount of semen. Each of these side effects occurred in less than 2% of men and went away in men who stopped taking PROPECIA because of them.
Learn More About Hair Transplant Procedures
Are you a candidate for a hair transplant procedure? Our clinic is home to the finest technicians, registered nurses, and hair transplant surgeons in Florida. Request an appointment online, or call our clinic directly at 1-877-443-9070.