May 24, 2016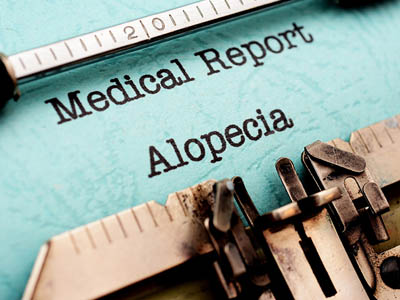 In the world of hair loss, new treatment options are one of the most widely publicized topics. Often discussed hand in hand with ground breaking research, new hair loss treatments are continuously developed and researched in a tireless effort to improve patient outcomes and quality of life.
Hair Loss: New Treatment in 2016
So, what are the newest hair loss treatment options to watch for in 2016? Browse the treatments below for expert insight on the year's biggest trends in hair restoration.
Platelet-rich Plasma (PRP). Although this treatment has been around for few years, physicians are now using PRP in conjunction with other hair loss treatments to improve overall outcomes. At the Hair Transplant Institute of Miami, PRP is often used to improve surgical hair restoration procedures, like Mosaic® Hair Restoration.
Mosaic® Hair Restoration. ISHRS Golden Follicle award winning surgeons, Drs. Nusbaum and Rose, have developed a patented method of hair restoration that ensures the best possible transplant result by identifying and recreating each patient's unique follicular pattern in the restoration area. To learn more about Mosaic® Hair Restoration, visit this page on hair restoration techniques.
Laser Therapy. Low level laser therapy (LLLT) is a new approach to non-surgical hair restoration that utilizes safe, medical-grade laser light to increase blood flow across the entire scalp. By increasing blood flow, LLLT can improve oxygen availability within the hair follicle. Our clinic is pleased to offer laser therapy with Capillus272™ Pro, a FDA cleared laser therapy cap that can be used at home and while on-the-go.
Stem Cell Treatment. Stem cell treatments are done as an outpatient with local anesthesia and a mild oral sedative. A small liposuction procedure is performed on the belly, flanks or "love handles" to obtain the patient's own fat. A special process is used to isolate and concentrate the stem cells from the fat and these are then injected into the scalp.
Fight Hair Loss with New Treatments at Miami Hair
At Miami Hair, our team is comprised of South Florida's top hair transplant surgeons, nurses, microscopists, and technicians. We understand the challenges that hair loss presents to personal, social, and professional life. We are here to help make a difference.
Learn more about hair loss evaluations online, or call our Institute directly at 1-877-443-9070.