November 20, 2012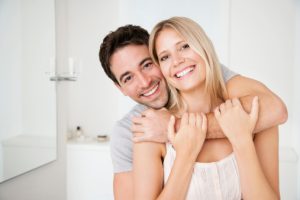 A "bad hair transplant" may have a profound impact on the social, professional, and personal life of the recipient. Subpar restoration procedures can be the result of many things, most common of which is the use of an outdated hair transplant procedure. One such example is end-result of "hair plugs", an older procedure that pre-dates the development of the micrograft hair transplant technique that is implemented by most hair transplant surgeons today. Another reason a patient may receive a bad hair transplant is due to the inexperience, poor technique, or failure to properly plan on the part of the surgeon.
There are a number of special techniques that can be used to correct a hair transplant. It is vital that a surgeon be chosen based on their experience and expertise with the following corrective procedures, as most treatment cases require that two or more of the following techniques be implemented with great care, skill, and balance.
How Poorly Performed Transplants Are Corrected
1. Camouflaging "pluggy" looking grafts
If you seek to correct a poorly performed hair transplant, it is important to know that not all grafts may need removal and/or re-distribution. In some cases, abnormal-looking grafts can be subtly hidden through the technique of camouflaging. This entails placing smaller follicular units directly in front of the "pluggy" looking grafts, reducing their appearance while contributing to a look that is more natural overall.
On the other hand, camouflaging abnormal-looking grafts is not always the most effective option. Increasingly, surgeons are using a process called micro excisional graft removal to effectively remove poorly placed grafts, reduce their size, and re-distribute them to create a more natural-looking end-result.
2. Micro excisional graft removal
One of the most effective ways to correct the abnormal appearance of a bad hair transplant is through micro excisional graft removal and subsequent re-distribution of the follicular units. The goal of this process is simple and straightforward: To remove, divide, and re-distribute the grafts that appear most out-of-place.
Micro excisional graft removal and redistribution is to be performed with extreme care so as to avoid damaging the follicular units during the process. Unlike the original transplant, this corrective procedure has the added benefit of not requiring any additional donor-area hair removal. Instead, previous grafts are removed, reduced in size, and placed in a more natural-looking arrangement.
3. FUE and camouflaging scars
Donor area scars may significantly contribute to the unnatural appearance of a hair transplant. Some patients experience a widening of the scar over time; others simply wish to have the scar more effectively camouflaged, particularly to reduce its appearance when hair is cut short. In both cases, surgeons may use a follicular unit extraction (FUE) procedure to reduce the appearance of the donor area scar.
In this case, the corrective FUE procedure involves transplanting new donor hair directly into the scar, and in some cases, into the scalp surrounding the scar. Following this procedure, the hair minimizes the appearance of the donor scar by growing through (and around) it. A punch instrument is used for follicular unit extraction, so no new linear scars are ever created.
Learn More About Corrective Hair Transplant Surgery
At the Hair Transplant Institute of Miami, our team is experienced and exceptionally well qualified in correcting the appearance of unsatisfactory hair transplants. To learn more about corrective hair transplant surgery, readers are invited to schedule an appointment with the Hair Transplant Institute online or call our office directly at 1-877-443-9070.