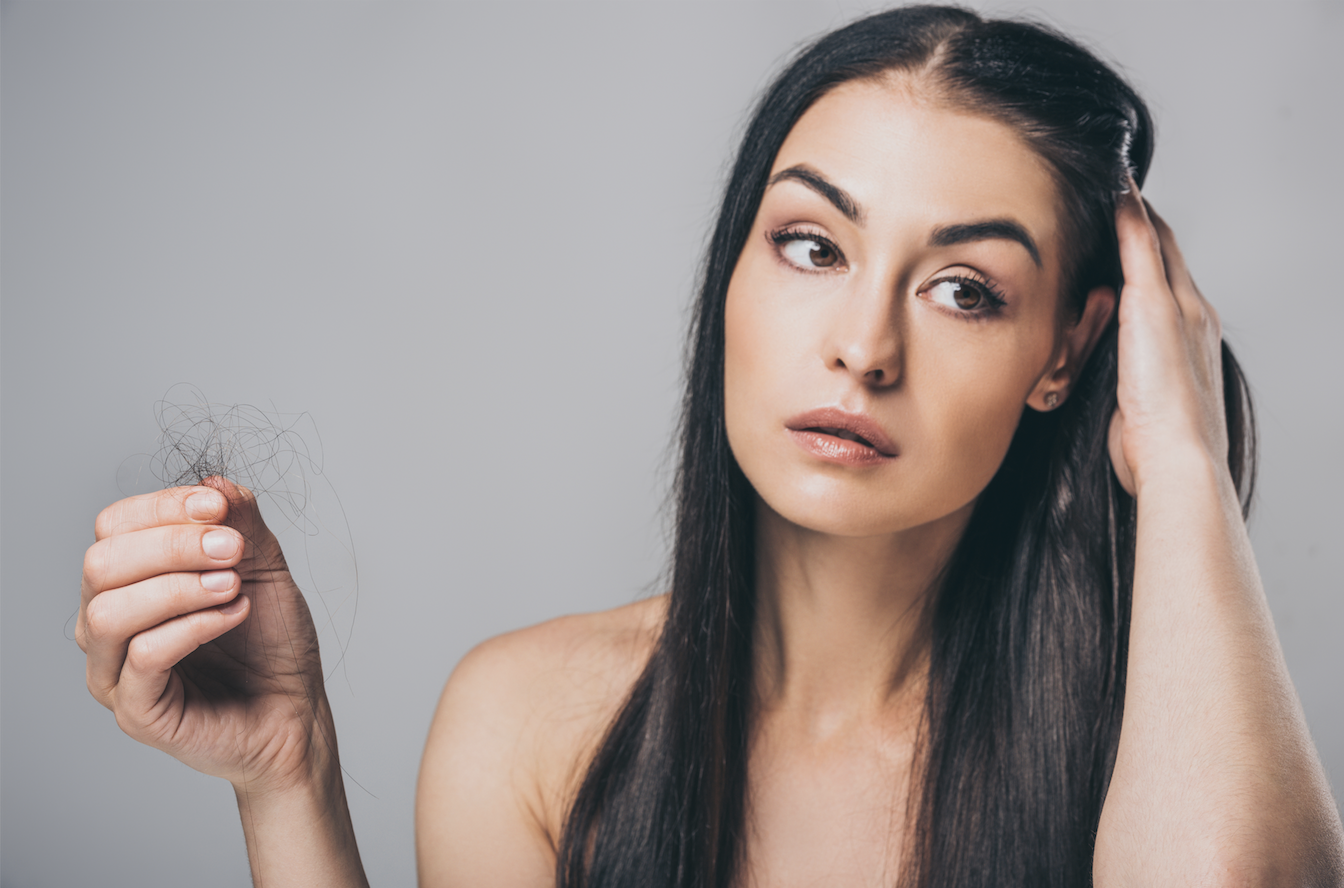 July 22, 2019
Comedians have been making jokes and observations about the many differences between men and women forever. But individuals of both genders share the same unfortunate, frustrating, and common problem: hair loss.
Most cases of hair loss in women share the same cause as most cases of hair loss in men: androgenetic alopecia, a hereditary condition that affects over three million Americans annually. But women also shed or lose hair for reasons unique to their gender, including the hormonal fluctuations that accompany pregnancy, childbirth, and menopause. Understanding the cause of your hair loss is the first step towards addressing the issue and restoring your hair to how it once was.
At the Miami Hair & Skin Institute, we have helped thousands of women restore their hair and regain their confidence through our advanced and proven treatments. If you want to do something about your hair loss, there is no time like the present. Make 2019 the year that you put hair loss in the past with one of these treatments that are particularly suited for women:
Spironolactone (Aldactone or CaroSpir)
Approved by the FDA to treat fluid retention caused by conditions such as Iiver disease and kidney disease, spironolactone is also used to treat other issues beyond its approved use. Increasingly, the medication is being prescribed to treat female pattern hair loss.
Spironolactone is a part of a group of drugs called aldosterone receptor antagonists. The "antagonist" part refers to the medication's effectiveness at slowing down and reducing the body's the production of androgens, male sex hormones that are also found in women and which contribute to hair loss caused by androgenetic alopecia. Reducing androgen levels can put the brakes on the progression of hair loss and even can encourage hair regrowth.
Multiple studies have confirmed spironolactone's effectiveness in treating female pattern baldness, including a 2015 study which concluded that 75 percent of the study's participants with androgenetic alopecia experienced a noticeable improvement in their hair loss after taking the medication. Another study from 2017 found that a combination of spironolactone and minoxidil could reduce hair shedding, increase hair growth, and improve hair thickness.
Minoxidil (Rogaine®)
In the early 1980s, researchers discovered that Minoxidil was effective at stimulating new hair growth. Shortly thereafter, the FDA approved the drug for use as a topical treatment for male and female pattern baldness.
Minoxidil increases the size of hair follicles that have been affected by pattern baldness. The medication also prolongs the growth phase of the hair follicle growth cycle, which results in thicker hair.
The drug is typically applied topically to the scalp once or twice each depending on the patient's condition and the doctor's recommendation. Application is easily done at home.
Low-Level Laser Therapy (LLLT)
Low-level laser therapy (LLLT) is a non-invasive treatment involving the use of specialized combs and caps, such as the Capillus272 laser cap, a device approved by the FDA for the treatment of androgenetic alopecia.
LLLT nourishes hair follicles by directing pulses of energy into inactive follicles. These pulses stimulate the hairs back into a phase of regrowth by promoting increased circulation and cellular respiration.
The Capillus 272 caps we offer contain 272 professional-strength lasers that make it the most powerful at-home device for treating hair loss in women. Discreet and appearing like any other baseball cap, you can wear it throughout the day, going on with your life while your hat takes care of the business of strengthening your hair follicles.
Platelet-Rich Plasma (PRP)
A rapidly expanding body of evidence supports the effectiveness (and safety) of a relatively new treatment that involves the use of the body's own natural growth and healing factors to stimulate hair regrowth. Platelet-rich plasma therapy takes the body's natural processes and supercharges them. A blood sample is taken from the patient and then placed in a centrifuge where the platelets are separated from other elements of the blood. The PRP is then injected into the treatment area, stimulating the work that the body is already doing.
At the American Academy of Dermatology's 2019 annual meeting, the author of a comprehensive study about the use of PRP to treat pattern baldness wrote that "With consensus forming around treatment protocols, studies are indicating that PRP is a safe, effective hair loss treatment that has the potential to greatly improve the quality of life of millions of people." We agree.
Hair Transplant Surgery
Our surgeons are world-renowned leaders in hair transplant surgery, have been instrumental in the development of the most effective and widely used techniques, and have used their skills, experience, and artistry to perform successful procedures on thousands of women.
Ready to Take Action to Fix Your Female Hair Loss Issues? Call the Miami Hair & Skin Institute Today.
For men and women alike, the first step towards addressing hair loss is arranging for an evaluation as soon as possible. Early detection, diagnosis, and treatment provide the best chance of restoring your hair — and regaining your confidence. Let us help you reclaim a healthy, vibrant, and full head of hair. Schedule an appointment with the Miami Hair & Skin Institute today by calling 305.925.0222. We look forward to assisting you.