January 29, 2014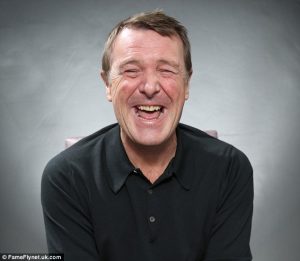 Hair transplant surgery continues to rise in popularity among British men and women, fueled partially by scores of celebrities, athletes, and other public figures who have gone public with hair loss struggles. Manchester United star Wayne Rooney candidly discussed his battle with pattern baldness in early 2013, admitting to several hair transplant surgeries to correct the problem. Former teammate Cristiano Ronaldo commented on the procedure, first jesting that Rooney looked "a little bit ugly" before, but now "with hair, he's quite beautiful."
This month, it's former cricket star Phil Tufnell who has made his struggle with hair loss known. In an interview published on The Mirror, Tufnell said the transplant procedure was "no big deal" and thinks that more men will seek cosmetic surgeries as time passes. Tufnell told reporters he was not worried about being mocked for having a transplant performed. To the contrary, the former cricket star is proud of his new head of hair and has been posting pictures of his new locks to his Twitter account.
Learn More About Hair Transplant Surgery
At the Hair Transplant Institute of Miami, we proudly represent South Florida's top hair surgeons and technologies. We hold your pursuit of a fuller, more natural head of hair in the highest regard. To learn more about hair transplant surgery, contact our Institute at 305-925-0222.
Image Source: Image courtesy of Daily Mail article, Phil Tufnell Says his hair transplant is 'no big deal'