August 1, 2013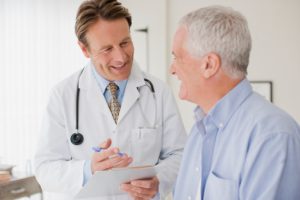 It's estimated that hair loss affects 2/3rds of all men and millions more women. According to the International Society for Hair Restoration Surgery (ISHRS), approximately 25% of Americans feel insecure and self-conscious when losing hair, and 95% feel "bothered."  And when it comes to restoring those luscious locks, 73% of hair loss sufferers say they would trade a valuable personal possession for more hair.
Hair loss can have a profoundly negative effect on social, personal, and professional life. Men and women do not have to suffer with a compromised self-image, however.
This August, the Hair Transplant Institute of Miami joins the American Academy of Dermatology (AAD) in raising awareness for hair loss. An annual campaign, Hair Loss Awareness Month aims to help men and women better understand the causes for this widespread condition, as well as effective treatments for restoring the scalp to its natural, beautiful, and youthful appearance.
Get Involved This August
There are many ways to get involved with Hair Loss Awareness Month. The Miami Hair Blog is a good place to start, as our archives feature valuable resources on hair loss, transplant techniques, hair restoration technologies, and much more. Below are just a few ways you can use our Institute's resources to learn more about this serious condition, share important materials, and ultimately help hair loss sufferers overcome the negative side of losing hair.
Learn what causes pattern baldness.
There are several factors known to contribute to loss of hair among men and women. Some individuals seem to be hard-wired for hair loss, a specific type of pattern baldness known as androgenetic alopecia. Others experience hair loss in the aftermath of a serious and stressful life event, a phenomenon known as Telogen Effluvium. Still others experience thinning or shedding due to traction alopecia, a type of hair loss that occurs when hair is styled, flattened, or held in a restricted position for a prolonged period of time.
Understanding the cause of hair loss is essential in determining an effective course of treatment. Learn more by reading our About Hair Loss section.
Understand the Signs and Progression of Baldness
Male hair loss progresses in a somewhat typical pattern depicted by the Norwood Classification. Physicians use the Norwood Classification to determine the extent to which a man has begun to lose his hair. It is also used to predict how hair loss will progress, providing the insight needed for surgeons to effectively plan and perform a transplant that is natural in appearance. Learn more about the Norwood Classification for male pattern baldness.
Female hair loss also occurs in a somewhat predictable pattern, however it differs drastically from male pattern baldness. Physicians use a different method of classification for women, known as the Ludwig Classification. Visit this article on diagnosing female hair with the Ludwig Classification loss to learn more.
Know when hair loss is a sign of a larger health issue.
One of the most important reasons to spread awareness for hair loss is because it could be a sign of a serious health condition. There are a number of studies that correlate hair loss with serious illness, making it critical that patients consult a physician when noticing signs of thinning, shedding, or balding.
Prescription Medications. In some cases, hair loss is the side effect of a prescription drug. If you experience hair loss, speak to your physician about alternatives to your current medication. Please Note: Always consult a physician prior to making changes to your prescription medication regimen.
Heart Disease. Recently, the University of Tokyo released findings that indicate bald men are at a higher risk of developing coronary heart disease. The research was the culmination of studying some 37,000 men and indicated that chances of heart condition also increase with the severity of hair loss. Visit this article to read more on how bald men are at high risk for heart disease.
Share this article.
Finally, share this article to become actively involved in spreading awareness for health, hair loss, and effective treatment. Together, we can raise awareness for the serious health risks associated with this condition, as well as methods of diagnosis and effective treatment.
Take action.
If you or a loved one has noticed thinning, shedding, or balding hair, contact our Institute to schedule a hair loss evaluation. Our team proudly represents South Florida's finest hair transplant surgeons, and we stand committed to providing only the most advanced methodology and technologies to help men and women realize their dreams of a fuller, natural head of hair.
Readers are also invited to call toll free 877-443-9070.