June 13, 2016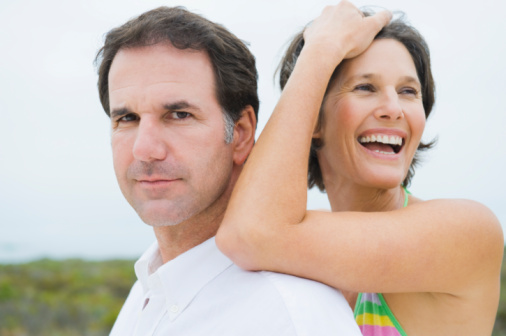 Growing long, strong hair is desirable for many, but what about maintaining your locks as the seasons change? Warm weather presents some positives – and negatives – for your hair health, so switching up your hair maintenance routine is likely in order. Depending on the current health of your strands, some strategies may be more necessary than others.
Follow these summer season tips to keeping healthy, shiny hair all summer long.
Trim dead ends
To start the season fresh, consider getting your hair trimmed. Even if you plan on growing your hair long throughout the summer months, split ends are not good for long, lustrous hair. In fact, they can continue to split up the hair shaft as strands grow longer, making frizz even more present in increased humidity. If you can't commit to a full cut, opt for an inch or two off the bottom to eliminate breakage.
Rinse your hair before swimming
Drinking water is proven to keep hair health at its peak, but rinsing out your hair is also an important step to protecting your mane against harsh chemicals like chlorine. The best option is not introducing chlorine to your hair, but inevitable cases, start with a fresh water soak. By saturating the cuticle with water prior to chlorine exposure, less chemicals are able to absorb as compared to dry locks dunked in the pool. The good news is, chlorine does not lead to hair loss, but can cause the scalp to become agitated which could result in temporary thinning and shedding thereafter.
Protect hair from the sun
Just as you should protect your skin from UV ray damage, hair needs sunblock, too. When UV-A and UV-B rays hit areas prone to thinness or balding, your scalp can suffer a mean sunburn. If you have long hair to protect from damaging rays, consider oils with UVA/UVB protection incorporated so you don't end up with greasy strands full of thick, white sunscreen. These also protect the hair itself from the sun, which can fade color when it oxidizes. For full-on protection, wear a stylish sunhat or baseball cap when enjoying the outdoors, which protects both skin and locks simultaneously.
Shampoo sparingly and deep condition regularly
Although sweating might prompt you to wash your hair more frequently, stick to an every-other-day routine at most. Dry shampoos and baby powder work to absorb excess oil in a pinch if you have an important rendezvous on your off days. Over time, hair follicles balance out and stop producing the same amount of oil they used to require to keep hair hydrated during frequent washes. In the same regard, consider deep conditioning masks to eliminate frizz and pouf when humid weather hits. Rather than relying on a blow dryer for a thermal-activated hair mask, simply lay in the sun and allow the natural heat from the sun do the trick.
Eat nutrient-rich foods
Maintaining a wholesome diet is a year-round recommendation, but a large number of healthy hair foods dominate summer-inspired cuisines. Add blueberries, which are rich in antioxidants, oysters, fresh fish, kiwis, watermelon, spinach and tomatoes to your next grocery list. The omega-3 fatty acids in fish combat breakage and dryness, while fruits and veggies are full of Vitamin A, C, iron and offer a high-water content for added hair benefits.
Given the summer season is high-time for social encounters, you might feel additionally self-conscious about thinning and shedding hair. To talk with a Miami Hair physician regarding your hair loss, call our South Florida hair restoration experts at (305) 925-0222, or inquire about an appointment via our online form directly.