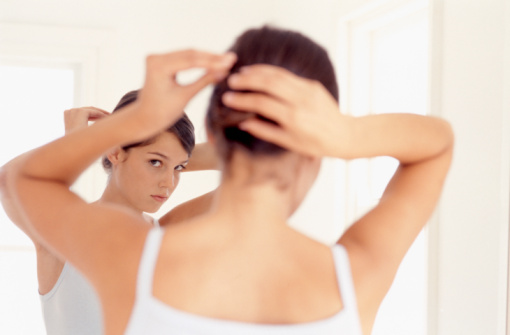 July 5, 2016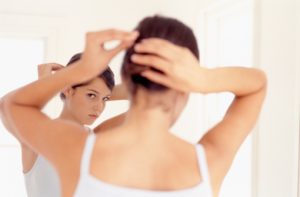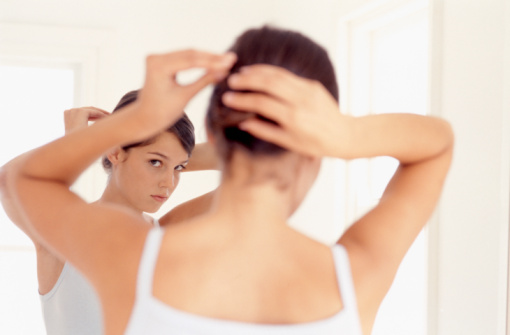 Do you ever feel that wearing your hair too tight is pulling on your delicate strands? A study from the John Hopkins University School of Medicine in Baltimore shows that a strong association exists between overly tight hairstyles that lead to scalp tension and eventually, a hair loss condition called traction alopecia.
Traction alopecia occurs in a few different ways. Trichotillomania, an emotional disorder that leads to unwanted to unconscious hair plucking and pulling, is a common cause. Helmets, too, used for sports and physical activity, are a leading culprit behind the hair-loss condition. In addition, when someone wears their hair too tight for prolonged periods of time, they expose themselves to traction alopecia. Sometimes, thinning and balding become increasingly obvious when the hair is pulled, twisted or over-styled for a prolonged period of time.
Review these hairstyles to avoid if you've been diagnosed with traction alopecia:
Excessively tight ponytails or braids
Dreadlocks
Hair extensions
Thermal straightening
Permanent weaving
Wigs
Each of these styles varies in degree of risk, but the John Hopkins research shows traction alopecia is aggravated when tight styles are applied to hair treated with chemical straightening agents or "relaxed" hair. In addition, blow drying and flat irons can weaken strands, but are less likely to cause significant hair loss as compared to the combinations above. To prevent traction alopecia from hairstyles, John Hopkins says braids should be let loose after three months. In addition, weaves and extensions should never be in place for longer than eight weeks. The less time with high-risk styles, the greater chance an individual reduces the threat of developing traction alopecia.
In order to treat traction alopecia, Miami Hair recommends both low-level laser therapy (LLLT) and FUE hair transplants. LLLT caps use FDA-approved lasers to stimulate blood flow and revive dormant hair follicles, promoting natural hair growth. When used after eliminating high-risk hair styles from your life, you can better the odds of regrowth after damage. However, the most effective process in restoring hair after damage is through hair restoration surgery. Follicular Unit Extraction (FUE) transplants individual follicular units to fill-in balding areas precisely, creating natural-looking and aesthetically pleasing results.
Nearly two-thirds of men suffer with hair loss, and one out of every four women face thinning or shedding hair. Schedule a consultation by contacting our office so you can discuss how to lessen the effects of and treat traction alopecia or other hair loss conditions.