April 10, 2017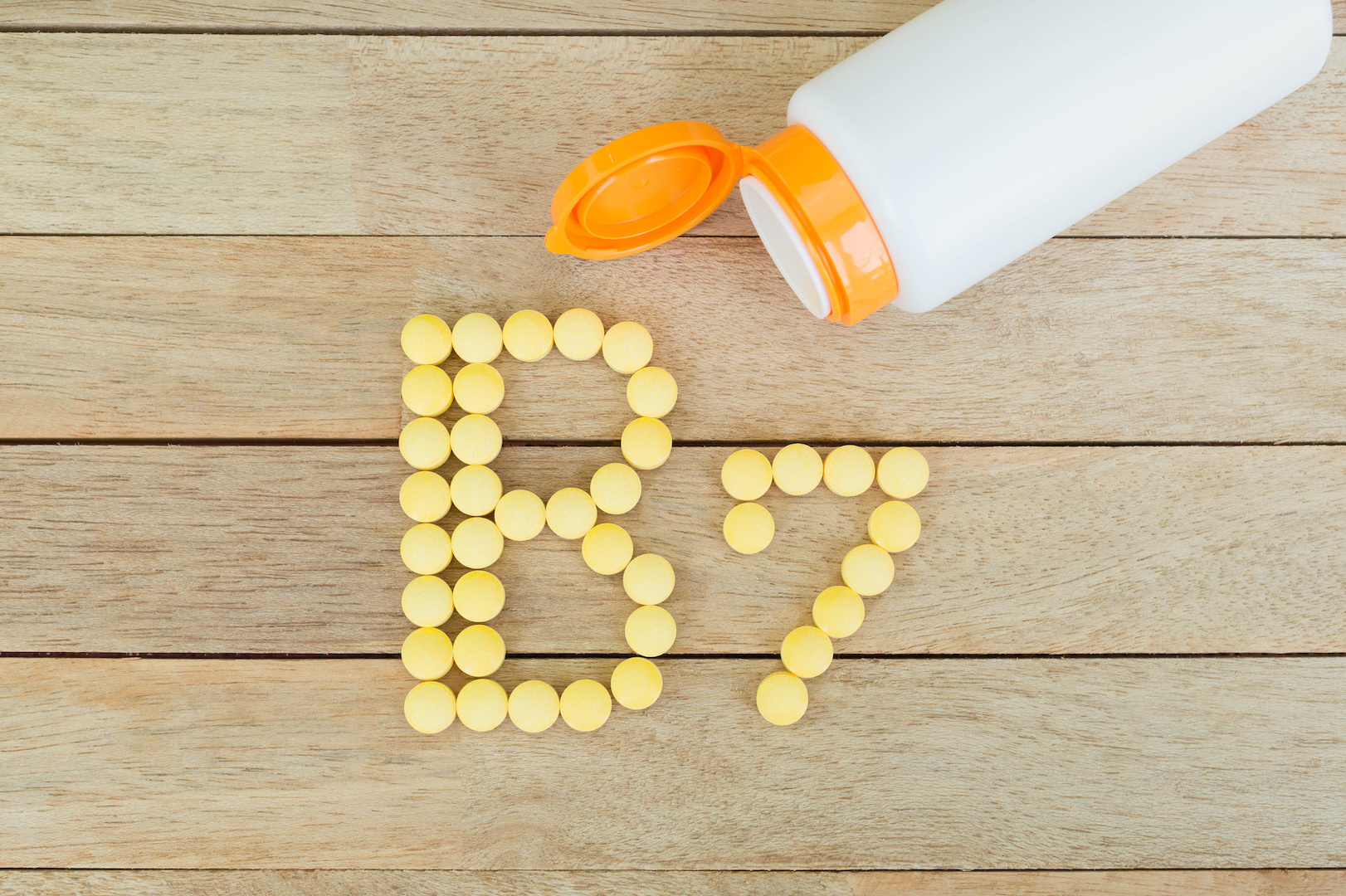 The vitamins, minerals and nutrients you consume each day largely influence your outward appearance. When it comes to hair health, biotin is (arguably) the most widely-known and promoted beauty-enhancing supplement. However, few people understand how exactly biotin interacts with hair follicles for increased shine, volume and strength.
Biotin is a water-soluble B vitamin that facilitates cellular metabolism, or the conversion of macronutrients like proteins and fats into energy needed for your body to run. It also supplies healthy hormone production and blood sugar regulation. Referred also as vitamin H (for "hair and skin"), coenzyme R or vitamin B7, biotin is a dietary staple in all living things, from plants to people. Vitamin b7 doesn't just affect your hair – it's also known to improve nail strength and skin conditions, like acne, rashes and chronic dryness.
Foods Rich in Biotin
Vitamin B7 comes in two forms, either plant-based (alone) or meat-based (bound to proteins). Unlike protein-bound biotin, which takes more time to metabolize and convert for use, free biotin is easily absorbed. Although most foods contain trace amounts of b7, some are better sources of the hair-boosting vitamin than others:
Protein-bound biotin foods:
Organ meats, like kidneys and liver
Milk or dairy products
Seafood
Egg yolks
Free biotin foods:
Peanuts, walnuts and pecans
Legumes like green peas and lentils
Sunflower seeds
Cauliflower
Avocados
Rice bran, barley or oatmeal
Bananas
Carrots
Leafy greens
Tomatoes
Mushrooms
Raspberries
Whole grain bread
B7 Recommendations and Deficiency
According to the U.S. National Library of Medicine, the daily recommended minimum intake of biotin for healthy adults is 30 micrograms. But, the National Institutes of Health (NIH) recommends a higher daily allowance of 300 micrograms. Many nutritionists recommend staying on the higher end of the spectrum since vitamin b7 is water-soluble and is easily filtered by the kidneys.¹ Breastfeeding women need more b7 to deliver adequate nourishment to children.
While rare, biotin deficiency can be a serious problem during fetal development. Aside from possible birth defects, lack of vitamin b7 can lead to anemia, dry skin, appetite loss, fatigue, muscle aches, mental disorientation, brittle nails and hair loss. Since you're likely getting some amount of biotin in your everyday diet, hair loss caused by lack of vitamin B7 alone is uncommon. Nutritional deficiencies can cause telogen effluvium (TE) – a temporary form of hair loss that occurs due to malnourishment, stress or trauma. TE usually involves a pattern of nutritional shortages, including iron, vitamin D, vitamin C and omega-3s.
B7 doesn't just encourage healthy growth but may increase your mane's overall volume and thickness. Simply taking supplements without a well-rounded diet won't deliver any dramatic hair miracles, especially if you already suffer from a genetic hair loss condition. Eating foods that contain b7 and other healthy hair vitamins is the key to long, glossy locks in individuals with normal hair growth.
Lack of hair growth isn't always about your diet, and we invite patients with thinning or shedding to visit our Miami hair loss clinic for a comprehensive evaluation to pinpoint possible genetic causes and rule out any potential underlying illnesses. Once we've identified the cause of your hair loss, we provide effective treatment plans that best suit specific hair loss conditions, individual routines and a wide range of budgets.
To schedule your hair loss consultation, call the Hair Transplant Institute of Miami at 305-925-0222 today.
¹ http://www.globalhealingcenter.com/natural-health/top-foods-high-biotin/