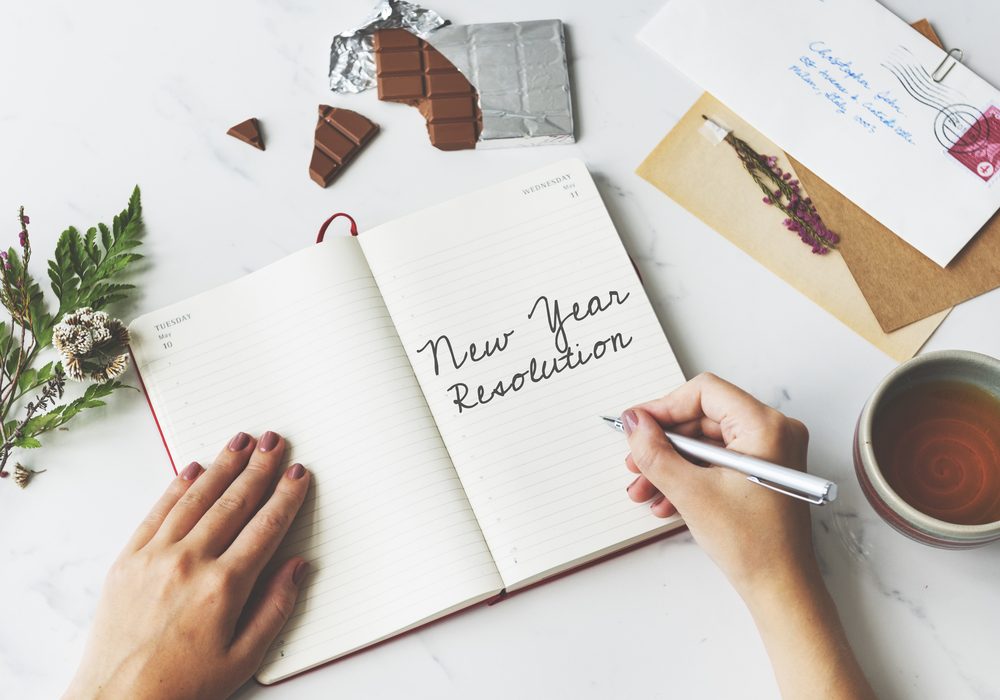 December 26, 2016
Most New Year's resolutions fail – but not due to lack of desire. Research shows that setting lofty and unrealistic goals sets you up for failure come February. So, if you're looking to lose 30 pounds in two months or make an extra $10,000 in the near term, you might want to reassess your ambitions.
The key is to start small and pave a path toward the prosperous year ahead. For hair loss patients, thinning, shedding and balding can hold you back and diminish your desire to chase after other personal objectives, like weight loss or career goals. Boost self-esteem and give yourself encouragement with the following hair care resolutions for 2017:
Give Hair a Break
Between hairdryers, hot styling tools, sun exposure and harsh shampoos, your strands face a great deal of adversity. Unfortunately, hair habits that lead to damage cause breakage, dehydration and dullness. Join the "no heat challenge" and dry naturally during the workweek as part of your hair care resolutions. If you're prone to flyaways and frizziness, use a deep conditioning treatment once per week to maintain smoothness and strength. In addition, apply hair oil to dry strands to keep pieces in place throughout the day. When all else fails, a loose top-knot or low bun looks chic and put together with little prep involved. Men can use a pomade for a styled and sophisticated 'do.
Drink More Water
Your hair needs to hydrate, too! Dehydration tends to show up on your scalp, most obviously with dandruff and dullness. In addition, dehydration can sometimes trigger hair loss. Hair shafts are made up of approximately 25 percent water, and lack of moisture causes the shaft to weaken. Boosting your H20 intake as part of your hair care resolutions helps hair grow and shine, but also promotes healthy, younger-looking skin. Water is also essential to proper circulation and flushing toxins, so drink at least 64-oz per day to keep your health and appearance at its peak.
Stop Procrastinating
You can only hide your hair loss for so long until it negatively impacts your self-esteem, emotional wellbeing and productivity. Set yourself up for a healthier and happier New Year by addressing and treating hair loss head-on. At the Hair Transplant Institute of Miami, we invite patients to join us for a consultation to diagnose hair loss conditions and discuss comprehensive treatment plans. Our philosophy is to create a medical environment of understanding, comfort, practicality and positivity. Call us at 305-925-0222 or schedule an appointment online to jumpstart your journey toward self-confidence. The best way to set your hair care resolutions is by aligning future intentions with your current lifestyle. Our facility allows patients to undergo hair loss treatment without sacrificing personal lifestyles and existing routines.
Here at the Hair Transplant Institute of Miami, we understand you have a busy schedule and even bigger ambitions. Hair care resolutions for 2017 aren't only easy to uphold, they help boost much needed self-esteem to encourage you to chase after the other things you want out of life.
We would like to wish all patients, readers and followers a healthy and Happy New Year!