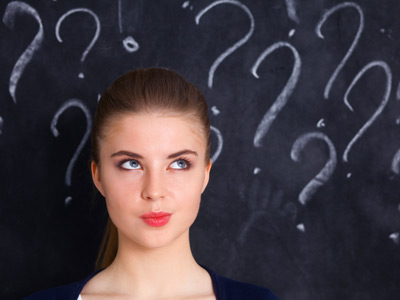 June 8, 2020
If you needed open-heart surgery, you would want the best heart surgeon you could find operating on you. You wouldn't want someone who "dabbles" in the procedure, and you certainly wouldn't put your life in the hands of someone who wasn't even a physician just because they promised you that they would do a good job.
While the stakes may not be life or death, hair transplant surgery is a significant investment for those seeking to resolve hair loss issues that have burdened them for years. It is also an invasive surgical procedure. That means the same high standards you would have for any other doctor should apply to your choice of a hair transplant physician.
Plenty Claim to Be Qualified. Far Fewer Actually Are.
In South Florida, or almost anywhere else for that matter, there is no shortage of doctors, clinics, or other companies and facilities that hold themselves out as being the solution to your hair loss concerns. A quick Google search will make that abundantly clear. But not all of these individuals or entities have the skills and experience to deliver the results you expect, deserve, and are paying for. Many lack the specialized training required for hair transplant surgery. They don't have the finely honed technique and advanced skills that can only come from years of experience and thousands of successful procedures.
Contrast these shortcomings with the extensive qualifications and global reputations shared by the hair transplant surgeons at the Miami Hair Institute. Drs. Bernard Nusbaum and Paul Rose developed and utilize an innovative approach to evaluate and treat patients with hair loss, and use the very latest in surgical techniques and technologies at our state-of-the-art facility. Both of our surgeons are widely recognized leaders in the field of hair restoration surgery, responsible for developing the cutting-edge methods which have since become the global standard in hair restoration. Each brings over 25 years of experience and professional expertise to the art and science of hair transplant surgery and has successfully performed tens of thousands of procedures.
Questions to Ask a Hair Transplant Surgeon About Their Qualifications
When seeking a qualified hair transplant surgeon, you need to start by asking the right questions. When you have your first meeting consultation regarding hair restoration, make sure that you are meeting with an actual doctor, not merely a "consultant." Then, ask the physician some or all of these questions:
How many years of hair transplant surgery experience do you have?
How many hair transplant surgeries have you performed?
Did you have residency training in dermatology or surgery?
Where did you get your medical/hair transplant surgery training?
Are you an MD?
Are you board certified? If so, with what board?
Do you publish or give presentations about hair transplantation surgery?
What kind of hair transplant surgeries do you perform?
How do you decide which procedure is right for me?
Do you have before and after pictures that can show me the results of your work?
Are there former patients I can speak with to see their results and hear about their experience?
Why, in your opinion, are you the right hair transplant surgeon for me?
By asking the right questions – and getting satisfactory and complete answers from an experienced and qualified hair transplant surgeon – you can make the right choice.
Miami Hair Institute: World Leaders In Hair Transplant Surgery
When you schedule an appointment at the Miami Hair Institute, our exceptional surgeons will provide you with a thorough and personalized hair loss evaluation using our comprehensive and proven methodology. With this information, we can determine the cause of hair loss and choose the treatment option designed to achieve optimal results. If hair transplant surgery offers you the best opportunity to restore your hair to its full, youthful appearance, we have the qualifications and experience to deliver you an exceptional outcome that will exceed your expectations.
To schedule your personalized hair loss evaluation, contact us online or call our office directly at 305-925-0222.