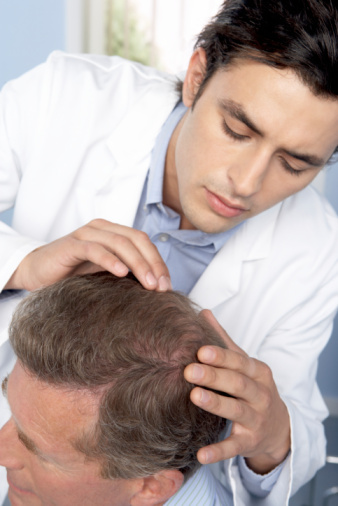 June 26, 2017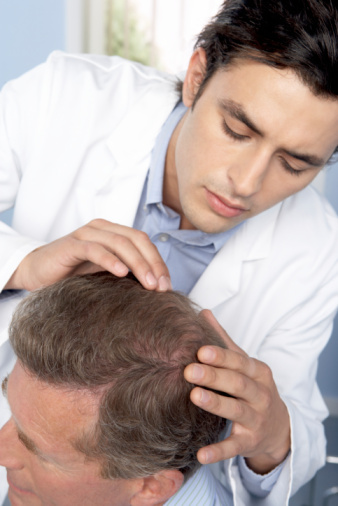 If you suffer from hair loss, you may have spent years watching with dismay as your hair became thinner and thinner. You may have also spent a lot of time wondering whether you should do something about it. If you finally make the decision to take action and restore your hair and your confidence through a hair transplant procedure, you'll no doubt want to know how long the procedure will take.
At the Hair Transplant Institute of Miami, we offer a highly refined approach to surgical hair restoration. Performed by Dr. Bernard Nusbaum and Dr. Paul Rose, two ISHRS Golden Follicle Award winning surgeons who lead the surgical team at Hair Transplant Institute Miami, our advanced techniques offer patients effective options for restoring a full, robust head of hair while minimizing the commitment of their valuable time.
Pre-Surgery
One of our primary transplantation techniques is Follicular Unit Grafting (FUG). Not only does this technique provide extraordinary naturalness, it can be performed in only one session.
With follicular unit grafting, we isolate the naturally occurring hair groupings (hairs grow in groups of 1, 2, 3 or 4 hairs). The donor area is taken from the back of the head using magnification to avoid follicle damage.
During the 7-14 days immediately prior to your procedure, avoid aspirin or other anti-inflammatory medications, whether prescription or over-the-counter. These can affect blood flow and interfere with healing. If at all possible, avoid products such as Advil, Aleve, Alka Seltzer, Bufferin, Excedrin, Nuprin or Motrin.
The Session
On the day of the procedure, patients are given local anesthesia (like a dentist uses) and an oral sedative and rest or watch movies/TV/Blackberry/ iPhone/iPad. Anesthetizing the areas is the only painful part of the session and the above technique usually causes less discomfort than a visit to the dentist. Bandages are avoided altogether.
The procedure itself takes 3 to 6 hours, depending on the size of the area being transplanted. If the baldness is extensive, the front half is transplanted first in one procedure and a second procedure for the back half (or crown) will be performed 10 weeks later.
"Fill in" sessions can be performed after the procedure depending on the patient's density objectives. The number of grafts which should be transplanted at one session and the number and frequency of transplant sessions depend on the characteristics of each individual case; you and your doctor will have worked this out in advance.
After Your Procedure
Following a brief rest period, you will be ready to leave the office. Due to the mild sedative used during the procedure, please make arrangements for someone to bring you home.
The day after the procedure, we ask that you return to have the areas checked and shampooed. Some patients experience crusting and mild redness in the recipient area which can last 7-10 days. Many patients can camouflage these crusts by combing the adjacent hair over the transplanted site, or by wearing a hat. Topical solutions may also be applied after the procedure to accelerate the separation of the crusts.
It is normal for the transplanted hairs to "fall out" in the first few weeks. The hairs then recycle and begin growing in about three to four months. The results are often not visible for six months or somewhat longer with final results evident at 12 months. The results are permanent.
Schedule an Appointment for a Hair Loss Evaluation Today
If you are concerned about your hair loss and are ready to do something about it, we invite you to schedule an evaluation at the Hair Institute of Miami. Drs. Nusbaum and Rose are internationally acclaimed hair restoration surgeons with more than 40 years combined experience. To receive a personalized evaluation and treatment plan, contact us online or call or office directly at 305-925-0222.