October 17, 2016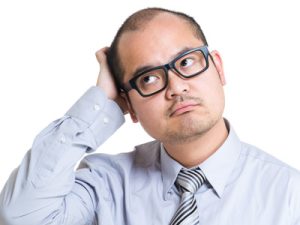 Contrary to popular belief, hair transplant surgeries are not as obvious as they were in the past. Long gone are the days of obvious hair plugs and embarrassing surgical scars. With modern technology and advancements in the field, hair restoration surgery can be done under minimally invasive conditions for streamlined and natural-looking results.
Although hair transplants are increasingly popular among patients suffering from male pattern baldness and other hair loss conditions, there are still many falsities and misconceptions about the practice. In order to debunk some of these hair transplant myths, consider how we've helped revamp the practice:
Scars are Obvious
While linear scars were more noticeable in the early days of hair transplant surgery, technology has helped the professionals eliminate obvious post-surgical blemishes. Nowadays, patients may see light scarring that is easily covered when hair at the donor site regrows. At the Hair Transplant Institute of Miami, our surgeons make minimal scarring a priority in strip donor procedures. Dr. Paul Rose developed the Ledge Closure technique which helps direct hair at the wound site to grow through the scar line, virtually concealing any indications of a past surgery. This leaves patients happier with their overall results and more confident in showing off their fuller locks.
Surgery = Plugs
Hair transplant surgery received a poor reputation in its early stages, when procedures worked to fill in balding but often resulted in an obvious plug-like look. Today, however, hair plugs are a thing of the past. We've replaced these former practices with advanced procedures that leave virtually no signs of transplant, just natural-looking regrowth. In fact, hair transplants are barely recognizable among the general public, so you can stay discreet with your hair loss history. In a 2010 study from the International Society of Hair Restoration, 85 percent of Americans could not identify a hair transplant patient.
The Process is Painful
Most hair transplants do not involve much pain and only require local anesthesia to numb the surgical site. Some patients experience discomfort during the injections, but much of the ache is relieved by an oral sedative. Once the scalp is numb, patients won't feel much of anything during the procedure itself. After the surgery, taking care of your scalp carefully for optimal results is key. Brushing or washing vigorously can damage the natural scabbing process, so be as gentle as possible in the few days following surgery. With follicular unit grafting, our surgeons shampoo and check healing the day after surgery. Overall, healing time can vary by person and individual health factors. Typically, patients are ready to be out and about a week after the operation with no discomfort. If you have a big event approaching, try to schedule your hair transplant surgery at least one month in advance to ensure scabbing and swelling has time to subside. 
Hair restoration is still a nuanced field and many patients don't know what to expect in the early stages. But, for qualified candidates, new technologies make transplants relatively easy, effective and discreet. To schedule your consultation and determine if you can benefit from hair transplant surgery, contact the Hair Transplant Institute of Miami at 305-925-0222.