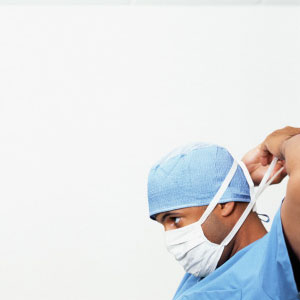 October 16, 2017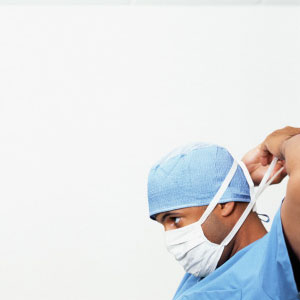 In our previous post, we discussed the first, and perhaps hardest, step in the hair restoration journey: deciding to do something about your hair loss. You should be congratulated for taking action and making an appointment for a hair loss evaluation. At that time, your physician will conduct a thorough review of your condition and offer you an honest evaluation of whether you are a candidate for hair restoration. If you are, you and your physician will no doubt discuss the differences between the hair restoration procedures available which can restore your hair to a full, youthful appearance.
"Hair Restoration" typically refers to the process of hair transplantation, where real hair is taken from another area (typically the back or sides of the scalp) and is transplanted or moved to the area where the hair is being "restored."
At the Hair Transplant Institute of Miami, we offer two primary hair restoration procedures, each of which is precise, highly-refined, and performed by one of our two award-winning and groundbreaking surgeons: Dr. Bernard Nusbaum and Dr. Paul Rose, These transplant techniques – Follicular Unit Extraction (FUE/FIT) and Follicular Unit Grafting (FUG) – are powerfully effective at restoring hair yet involve significant differences in how that is accomplished.
Follicular Unit Extraction (FUE/FIT)
Follicular Unit Extraction is a minimally invasive method of transplanting individual hair follicles for natural-looking results. FUE involves harvesting using a circular needle called a "punch." Follicular units are removed from the donor area with a one-millimeter circular tool in a scattered pattern to eliminate the linear scar associated with traditional donor strip harvesting, including the Follicular Unit Grafting procedure.
The advantages of this technique include maintaining the donor area without any linear scar visible to the naked eye. In fact, the donor area appears to heal faster than with traditional methods and the patient can wear his or her hair as short as desired, but not completely shaven without being concerned about a linear scar. In addition, the patients who have a limited donor area can also benefit from this procedure.
Dr. Rose was one of the originators of the FUE technique, performing the procedure on thousands of patients since 2004. Our approach utilizes the image-guided robotics of the ARTAS system, which provides unmatched precision in hair transplantation. The ARTAS procedure restores your hair by transplanting permanent hair from the back or side of the head into thinning areas. High resolution digital imaging provides unparalleled visual detail of the donor area as well as exceptional control of parameters such as spacing between harvests, graft dissection depth and hair angles to yield robust and viable grafts.
The selected hair is then precisely removed while most of your hair is left in place so that the area retains its natural appearance. The hair is then transplanted into thinning areas. This transplanted hair will then grow naturally, just as it did before.
Follicular Unit Grafting (FUG)
Perhaps the biggest difference between Follicular Unit Grafting and the FUE/FIT technique described above is that FUE/FIT involves removing follicles one-by-one, while FUG involves removing multiple follicles on a single strip of tissue. This "Single Strip Harvesting" preserves the follicular units and prevents damage (transection) to the individual hair follicles and insures maximum growth.
After harvesting, the donor tissue is carefully subdivided into individual, naturally occurring follicular units while the non-hair bearing (bald) skin surrounding each follicle is carefully removed while avoiding damage to the hair follicles.
Many patients considering a FUG procedure express understandable concern about the visibility of scars from the donor strip site. We have developed a revolutionary technique specifically designed to address these concerns and minimize the visibility of donor strip sites. The LEDGE closure technique allows hair to grow through the donor-area scar, providing added camouflage. Finally, follicular unit grafts are inserted into tiny sites in the recipient area, which heal in just a few days, without leaving any marks.
Call the Hair Institute of Miami Today to Learn More About Our Groundbreaking Hair Restoration Procedures
The foregoing information, as well as any information about hair transplant procedures you see online, can tell you about the procedures generally, but cannot and should not tell you which procedure is right for you. No matter what hair transplant technique is ultimately used to restore your hair, it is critical that you make a fully informed decision in consultation with your hair transplant surgeon.
At the Hair Institute of Miami. Drs. Nusbaum and Rose are internationally acclaimed hair restoration surgeons with more than 40 years combined experience. Both Drs. Nusbaum and Rose are actively engaged in hair loss research and lecture widely. To receive a personalized evaluation and treatment plan, contact us online or call or office directly at 305-925-0222.