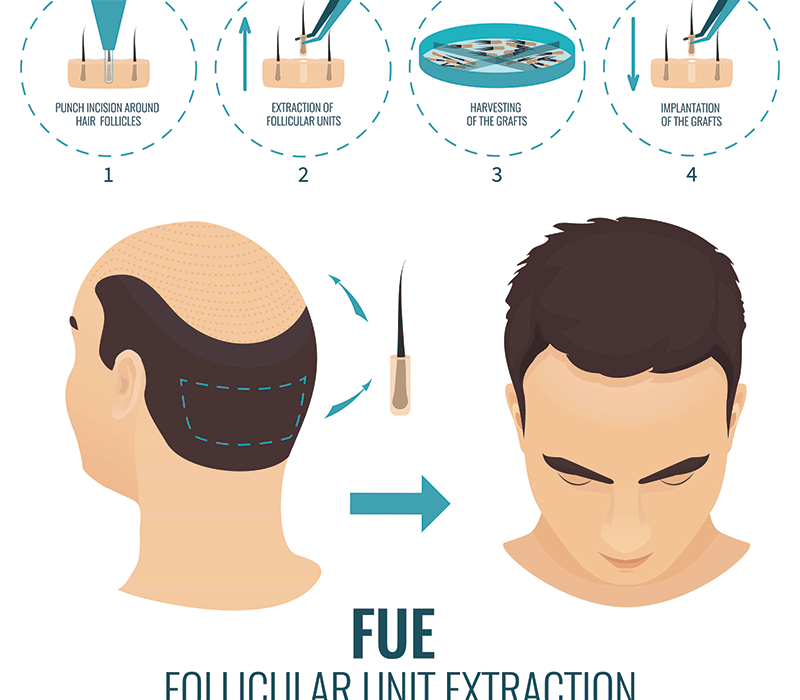 June 17, 2019
You spent years watching as your hair fell out and your hairline receded. You spent months researching your options to address your hair loss. You spent time with a hair transplant surgeon who evaluated your condition and prepared a personalized hair restoration plan. Finally, you spent hours with your surgeon as he performed your Follicular Unit Extraction (FUE) hair transplant to restore your hair to it's full, robust, and youthful appearance. Now, after all that time has passed and your procedure is done, you want to know how much longer it will be until you see the results that you have waited so long for.
When it comes to seeing the full results of your FUE hair transplant surgery, the old adages "patience is a virtue," and "good things come to those who wait" apply. While certain aspects of the restoration – primarily your hairline – will be noticeable soon after the procedure, your scalp and hair follicles will need time to recover and go through a normal and natural cycle of shedding and regrowth before your new head of hair is here to stay.
Post-Operative Recovery
Just as you can't run a 10k a few days after knee surgery, your hair won't be ready for primetime after your FUE procedure. As with all surgical procedures, FUE transplants require recovery time.
You may experience some crusting and mild redness in the recipient area, which can last 7-10 days. Any post-op redness and scabbing will subside after a week or so, and your hair grafts should be firmly in place after approximately ten days.
Don't Be Alarmed If Your Hair Falls Out
It is what happens after this initial recovery period that often leaves patients wondering if something went horribly wrong. But it is perfectly normal for transplanted hairs to "fall out" in the first few weeks after surgery. After your surgery, the transplanted follicles go into a dormant period causing your hair to fall out. The follicles, however, don't go anywhere and will begin growing new hair. Since hair grows slowly – only about one centimeter per month – you may not see your new, improved head of hair until three to four months after your surgery.
Even then, your new hair hasn't reached its full potential. Your hair will continue to get stronger and thicker, and while initial growth may be patchy in some spots, it will even out soon. By eight to 10 months, your hair follicles will reach maturity, and by a year or so after your surgery, you will have the results that you so patiently waited for (though it may be closer to 18 months for some folks).
To paraphrase Tom Petty, the waiting may be the hardest part after your FUE surgery. But once your transplanted hair fully grows in, the results are permanent and will last the rest of your life.
Schedule an Appointment for a Hair Loss Evaluation Today
You don't need to wait to do something about your hair loss. You can take the first step today by scheduling an appointment at the Miami Hair & Skin Institute. To receive a personalized evaluation and treatment plan, contact us online or call our office directly at 305-925-0222.