January 8, 2019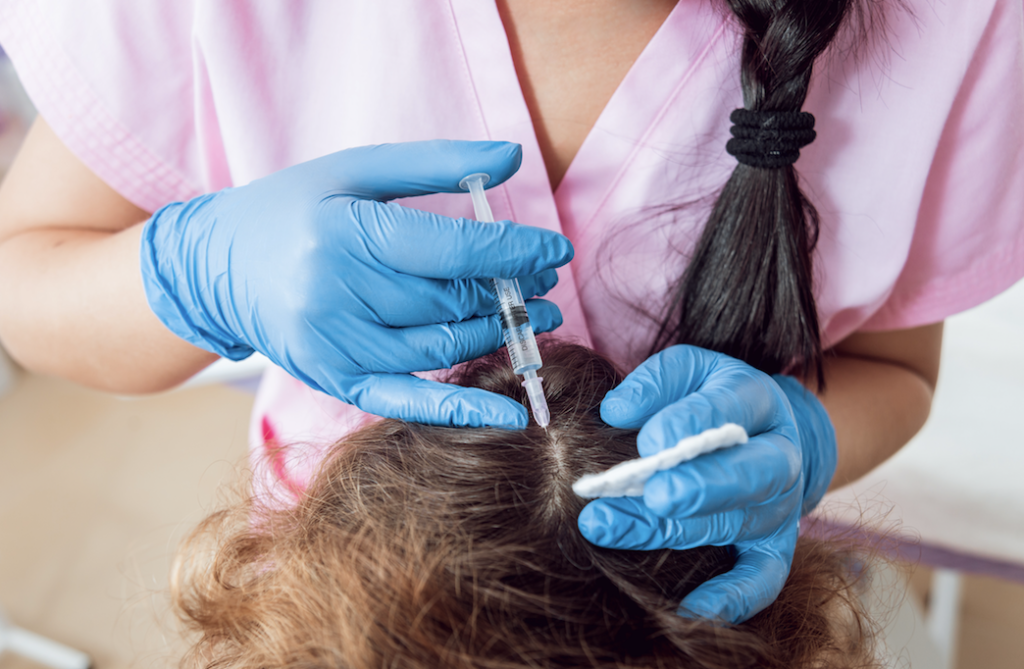 The reason that we offer multiple options for the treatment of hair loss is because there are multiple types of hair loss. Which hair restoration approach is best for you depends on several factors, including the nature, extent, and progression of your hair loss, the underlying reasons behind the issue, your health and medical history, and your personal hair restoration goals.
For some patients, medication or low-level laser therapy may be the best strategy. Hair transplant surgery is, of course, a popular and effective treatment. And for an increasing number of men and women, platelet-rich plasma (PRP) therapy is the choice for addressing hair loss.

One of the questions we are often asked about PRP therapy is whether it will work on areas that are balding. The answer, unfortunately, is that as wonderful and revolutionary as PRP therapy is, it may not be the best alternative for those whose hair loss has progressed to the point of significant balding.
What is Platelet-Rich Plasma Therapy?
Platelets, the clotting cells in our blood, also contain powerful growth and healing factors that initiate repairs and provide assistance to stem cells in damaged muscle, tendon, and ligaments. PRP therapy essentially takes these natural healing elements and supercharges them. In the context of repairing and strengthening hair follicles, PRP appears to nurture follicles with critical growth factors that take them from a dormant state (in which hair is no longer growing) to an active state (in which a normal hair growth cycle occurs).
Why PRP May Not Be The Right Approach for Balding Areas
PRP therapy works by stimulating the growth of existing hair; it does not lead to the growth of new hair. As such, it is best suited for thinning areas of the scalp where some follicles remain rather than completely bald regions where there is no hair to stimulate. The best candidates for PRP therapy are those who are in the early stages of hair loss and may have areas of "weak quality" hair growth on the scalp which the treatment can target for strengthening and increased growth. If your hair loss has advanced to the point where there are extensive bald patches, it is likely that your hair restoration physician will recommend a different treatment option for you.
Learn More About PRP and Our Other Hair Loss Treatment Options
At the Hair Transplant Institute of Miami, we are committed to delivering only the newest, safest, and most effective methods of hair loss diagnosis and treatment. Platelet-rich plasma therapy is just one of many advanced hair restoration approaches we offer, and it has shown promise for men and women who wish to stimulate the growth of their natural hair.
Learn more about PRP in Miami by contacting our Institute online or calling us directly at 877-443-9070.