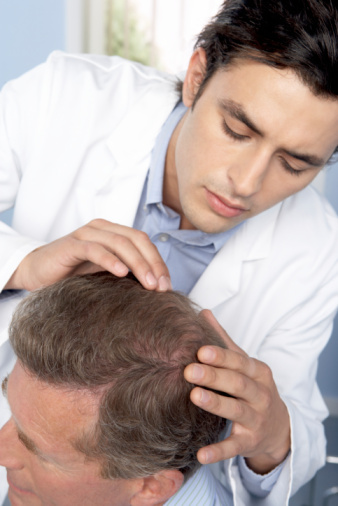 August 1, 2016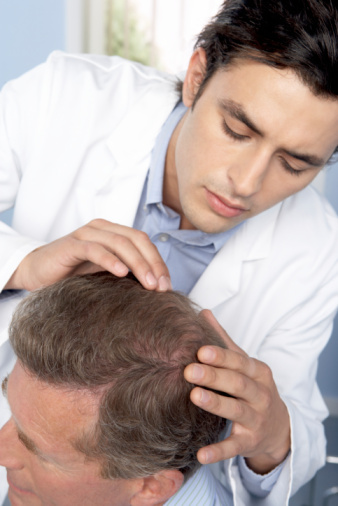 When implementing hair restoration surgery, physicians will opt for techniques that provide the most natural, optimal results. In the modern era of hair loss restoration, multiple methods exist to help patients achieve their aesthetic hair goals.
Mosaic Hair Restoration
Often, hair restoration surgeons opt for predetermined zones composed of one, two or three hair follicles to extract. But, follicular units contain varying numbers of hairs, and certainly aren't limited to the scalp alone. Follicular units actually have a mixed configuration. No two patients have exactly similar hair follicle patterns, which is why Mosaic Hair Restoration allows for a more personalized approach. Mosaic Hair Restoration replicates the unique follicular unit arrangement pattern at the recipient area, rather than applying a one-size-fits-all approach. In order to best carry out the process, surgeons at the Hair Transplant Institute of Miami take hair from multiple donor sites and analyze the arrangements to determine the best implantation pattern for each patient.
Follicular Isolation Technique
Follicular Isolation Technique (FIT), also called Follicular Unit Extraction (FUE) is another popular process. Because hairs grow in follicular units, consisting of one to four hair follicles each, FIT involves removing a group of follicles (in one unit) with a one millimeter punch device. The donor hairs are isolated with a head positioning device developed by Dr. Rose. With FIT, linear scars aren't readily visible and the donor area tends to heal faster as compared to other surgical methods. This allows individuals to wear shorter hairstyles without worrying about unconcealed scars. FIT is best on young men who don't require many grafts who also plan to wear short hairstyles in the future. It's also a great practice for patients with limited donor areas that aren't good candidates for further strip harvesting.
Follicular Unit Grafting
Follicular Unit Grafting (FUG) transfers entire follicular units from the permanent donor zone on the back of the scalp to the balding areas. This is referred to as single strip harvesting and requires donor tissue to be removed in one piece. FUG keeps follicular units intact and prevents damage to the individual hair follicles for increased growth. The LEDGE closure technique developed by Dr. Rose is a virtually non-scarring method to minimize donor strip site visibility. It can be used in Follicular Unit Grafting procedures with a single layer closure to minimizes tissue trauma.
Microscopic Dissection
Microscopic Dissection involves donor tissue via single-strip harvesting being separated into individual follicular units with a stereo-microscope. The bald skin surrounding each follicular unit is removed to allow for a tiny graft. Compared to non-microscopic techniques, this process increases the number of follicular units and hair as much as 25 percent. The biggest benefit with microscopic dissection is small recipient sites, as the bald tissue is removed and doesn't need to be transplanted unnecessarily.
To discuss your personalized hair restoration plan and determine which surgical technique might work best for you, contact Dr. Nusbaum and Dr. Rose toll-free at (877) 443-9070.