August 5, 2013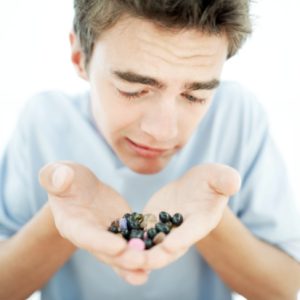 Viviscal® Extra Strength has been released, and promoters of the new hair supplement claim it has the ability to put an end to thinning, shedding, and balding in men and women. Dermatologists, surgeons, and other health professionals remain wary of the new supplement's claims, however.
Although the makers of Viviscal® claim the product is "supported by a combination of over 20 years of research," further investigation reveals that its history in clinical trials and testing is actually quite shallow. In short, the product has seen very few trials when compared to leading treatments like Rogaine® (Minoxidil). Moreover, the trials that have been conducted involved very few test subjects.
4 Reasons to Choose an Alternative to Viviscal®
Whether choosing a surgical or non-surgical approach, men and women no longer have to suffer with signs of thinning, shedding, or balding. There are several alternatives to Viviscal®, most of which are backed by many years of successful clinical trials and research. Here are 4 reasons to choose a better-known, and thus more reliable method of hair loss treatment.
Viviscal® is Backed by Little Research
One Viviscal® study involved just 20 subjects, 3 of which withdrew from the control group prior to completion (i). Concern for the effectiveness of Viviscal® only rises in the wake of such limited clinical testing and evaluation, causing many medical professionals to question the product's efficacy in treating hair loss in men and women.
Other Non-Surgical Options Are Proven Effective*
One of the most heavily researched and trusted alternatives is Minoxidil, known by the brand name Rogaine®. A topical treatment, Rogaine is a foam product that is applied to the hair and scalp twice daily. Extra strength formulas are also available for patients with more pronounced hair loss.
*Rogaine® is proven to be effective in slowing or stopping hereditary hair loss (pattern baldness) in 4 out of 5 patients. At a cost that averages just $30-40 per month, Rogaine is a non-surgical alternative that is as affordable as it is effective.
Surgical Hair Restoration is Better Than Ever
When considering an alternative to Viviscal® hair supplements, it's exciting to know that surgical hair restoration is now faster and more comfortable than ever. Today, hair transplant surgery is a simple, comfortably, and minimally invasive procedure that effectively restores areas of balding scalp with your own natural hair.
The days of hair plugs are long gone. Today, hair transplants are performed via follicular unit extraction (FUE), a highly refined process that transplants follicular grafts of about 1-3 hairs at a time. Such precision enables surgeons to restore the scalp by hand, artfully and skillfully reconstructing hairlines with natural characteristics. So natural, in fact, a reported 85% of people cannot recognize when a transplant procedure has been performed, according to the ISHRS (ii).
Speak to a Professional About Hair Loss
If you or a loved one suffers with hair loss, contact the Hair Transplant Institute of Miami today. Our team is comprised of South Florida's finest hair transplant surgeons, registered nurses, microscopists, and technicians. We hold your pursuit of a fuller head of hair in the highest regard, providing only the most widely studied treatments that have been proven effective in treating hair loss in men and women.
The ARTAS® Generation. Our Institute is now 1 of fewer than 20 clinics to offer the revolutionary ARTAS® System for hair transplant. To learn more about the first ever FDA-approved transplant robot, visit our ARTAS System page.
Sources:
(i) "A comparative study of a new food supplement, ViviScal, with fish extract for the treatment of hereditary androgenic alopecia in young males." National Center for Biotechnology Information, PubMed.gov. Accessed 5 August 2013.
(ii) "2010 Hair Transplant Challenge Survey." International Society for Hair Restoration Surgery. Accessed 17 June 2013.