March 14, 2014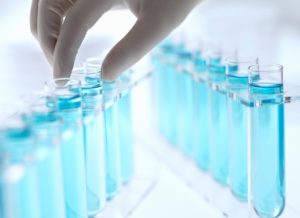 Earlier this year, a team of Japanese scientists released studies that amazed the scientific community with a new method of producing stem cells. The new method claimed to have transformed ordinary cells into adult stem cells— cells capable of undergoing further transformation into any cell in the body. Researchers remained skeptical, however, as the new process involving a straight forward acid bath seemed overly simplistic and inherently flawed.
The study was originally published by a team of researchers from Boston and Japan in the scientific journal Nature. Following publication, however, leaders in the scientific community took issue with the images used as evidence in the study. Soon thereafter, specific elements of the Methods section of the papers received intense scrutiny, with many critics alleging issues of plagiarism.
Too Good to Be True: Scientists Withdraw Recent Stem Cell Findings
In a statement issued during a press conference with The Japan News, researcher Teruhiko Wakayama said, "I'm no longer sure that the articles are correct." Mr. Wakayama is one of the first researchers to ever clone a mouse, making his endorsement-turned-retraction a shock to many. Elaborating on the study, Mr. Wakayama explained to news agency NHK World that he felt the experiments were correct, however the credibility of the data used as preconditions for the experiment had come into question.
Moreover, it's important to note that the original studies involved cells from animal subjects, specifically mice. Even if successful, scientists face significant challenges when using the same methodology to achieve the same results in humans.
Proven Hair Loss Treatments
In the wake of these now compromised study results, it appears science is not any closer to a stem cell hair loss treatment. Fortunately, there are a number of hair loss treatment protocols that have been proven effective for men and women.
Non-surgical Hair Restoration
Non-surgical methods of hair restoration with a proven track record of success include:
Surgical Hair Restoration
Strip harvest transplant
Follicular Unit Extraction (FUE)
Learn More About Hair Restoration in Miami
To learn more about the surgical and non-surgical methods of hair restoration available in Miami, contact the Hair Transplant Institute at (305) 925-0222.