January 3, 2019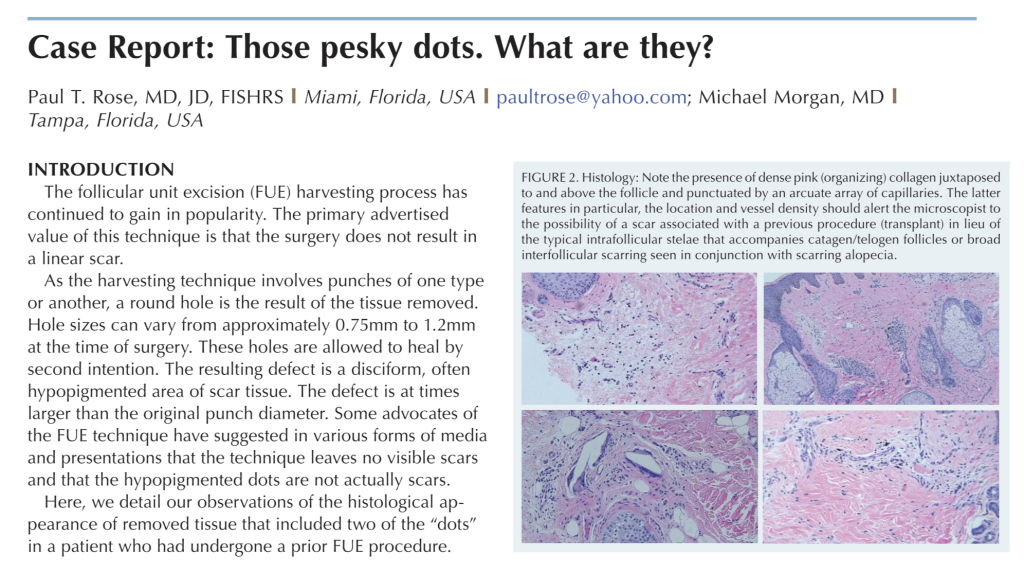 In the November/December 2018 edition of the Hair Transplant Forum International (ISHRS), Dr. Paul Rose of the Hair Transplant Institute of Miami authored a case report, reporting on a patient that underwent a prior FUE procedure.
As one of the originators of the FUE procedure, Dr. Rose holds incomparable experience when it comes to method and accuracy. From his findings, this case report serves to demonstrate that the wounds created by the FUE process can result in scarring after the healing phase.
Click here for the full PDF article from ISHRS
At the Hair Transplant Institute of Miami, we have created the most comprehensive approach for evaluating and treating patients with hair loss, while providing the very latest in scientific techniques at our state-of-the-art facility. If you are interested in exploring your options for addressing hair loss, please schedule an appointment with the Hair Transplant Institute of Miami today by calling 305.925.0222.