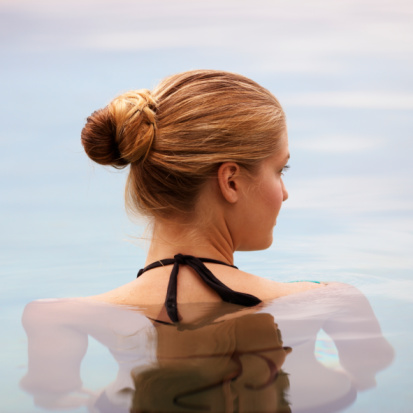 October 24, 2016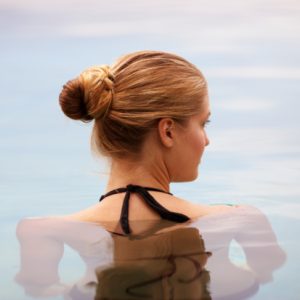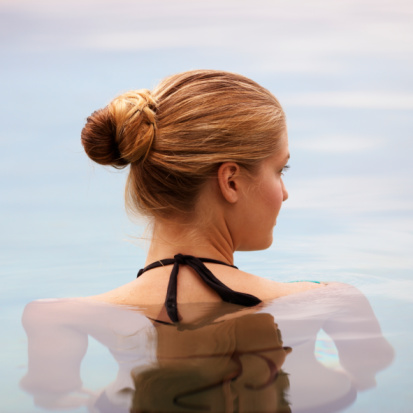 Growing hair long and strong can take years and determination, and caring for your lengthy locks is key. With long hair, you may be tempted to pull strands back from the face. However, many slicked-back up-do's cause tension on follicles. Over time, this tension and strain can lead to follicle shock and traction alopecia, which disrupts the natural cycle of growth. This condition is one of many that manifests as thinning or shedding hair.
Everyone needs to tie their hair back once in a while, but traction alopecia prevention is important. Consider the following tips to create a safe hairstyle for long hair without thinning or shedding:
If you want to pull your hair from the nape of your neck on a hot summer day or during exercise, opt for a loose bun. Avoid sharp bobby pins and rubber hair ties for a more natural, soft look. If you have heavier hair, pull strands back into a low bun or ponytail so the added lifted weight does not put additional strain on the scalp.
Summer might be over, but beach waves are a good look any time of year. Put away the curling iron and let hair dry naturally to showcase your natural curls. To tame tresses, use an anti-frizz serum or natural oil that looks in moisture and gives hair a lustrous sheen. If you have naturally straight hair, you can still achieve soft waves without hot hair tools. Let strands dry in loose pig tail braids or a French braid overnight. In the morning, you'll be left with soft, bohemian waves that can transition easily from the office to a night on the town.
When you're a kid, pigtail braids are all the rage. As an adult, you can still incorporate braids into your everyday style without looking immature. French braids are both sophisticated and sleek, but keep weaves loose to avoid drawing tension to the scalp. You can also wrap a crown braid around your hairline for a chic, pulled back look without using a tense hairband.
Let your long locks flow naturally once in a while to de-stress follicles and encourage hair health. If you must use styling tools, limit heat exposure to special occasions or weekends instead of styling after each wash. Don't forget the importance of a high-quality conditioner (free of sulfates) or intensive hair mask that keep locks moisturized and healthy throughout the dry winter season.