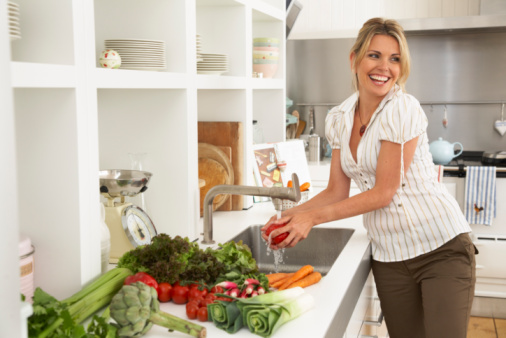 November 21, 2016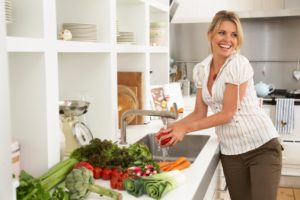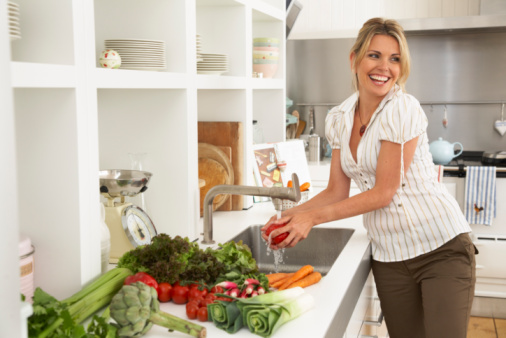 Physical characteristics, including hair, is often representative of your internal wellbeing. When you lack the nutrients necessary to keep your body performing properly, certain functions shut down. Patients suffering from temporary hair loss due a stressful event or dietary shift, a condition called telogen effluvium, should reevaluate their nutrition. All hair loss patients looking to stimulate regrowth can lead a healthier lifestyle to boost the effects of alternative restoration methods, such as surgery or low-level laser therapy (LLLT).
If you tend to eat high amounts of empty calories (i.e. junk food) and now notice thinning or shedding, you're likely missing these key nutrients:
Protein
Proteins and their amino acids are known as the building blocks of the body. Like their effects on muscles, proteins keep hair long, strong and soft. Protein-rich foods include chicken, turkey, fish, eggs and low-fat dairy products. Legumes and nuts are viable protein alternatives for individuals on a vegetarian or vegan diet. Try to allocate 30 percent of your caloric intake toward proteins for a well-balanced diet.
Omega-3
Unfortunately, the human body does not produce omega-3 fatty acids on its own. We obtain these solely through food, which makes consuming substances rich in fatty acids essential to overall vigor. For hair health, these oils keep the scalp hydrated to stimulate follicle function while enriching strands for a shinier glow. Foods such as salmon, sardines, trout, avocado and pumpkin seeds are great resources for boosting your omega-3 intake.
Iron
Did you know lacking iron is one of the chief causes of dietary-related hair loss? Anemia, defined by insufficient iron levels in the body, is a serious problem that triggers hair loss. Low iron levels limit proper blood flow – something follicles need to receive growth-stimulating nutrients. Iron is found in red meats, fish, broccoli, kale, chicken and leafy greens.
Vitamin C
Vitamin C acts as a catalyst for iron to absorb into the blood stream. Eating these two hair boosting nutrients together fosters hair growth. In addition, the antioxidants found in Vitamin C, along with its collagen-boosting properties, keep skin, hair and nails looking and feeling nourished. Many refreshing fruits, such as oranges, strawberries and blueberries, contain high levels of Vitamin C necessary for hair growth.
Vitamin E
Vitamin E protects your skin and hair from environmental pollutants and sun damage. You can incorporate vitamin E into your diet by eating more almonds, spinach, avocados, sunflower seeds and butternut squash. Alternatively, you can apply vitamin E oil topically.
Biotin
You're probably familiar with taking biotin supplements for healthy hair and nails. As a B vitamin, biotin helps strengthen locks to avoid breakage and fall. While supplements can easily up your biotin consumption, try incorporating egg yolks, yeast and whole grains for additional nutritive benefits.
Often, a dietary change isn't enough to regrow lost locks. At the Hair Transplant Institute of Miami, our skilled physicians diagnose and treat hair loss cases that can't be reversed at home. Through advanced hair restoration surgery techniques and alternative non-invasive treatments, we can help patients suffering with hair loss. To schedule a consultation, call us directly at 877-443-9070.