July 20, 2015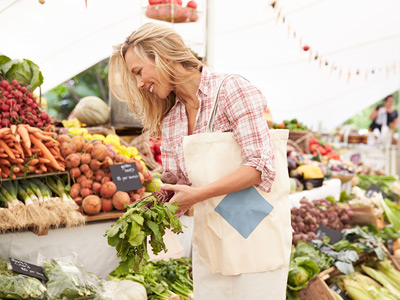 Celebrate the summer season by incorporating some all-natural ingredients into your diet. Most people avoid rich and heavy meals during the summer because they don't provide hydration and tend to promote sluggishness.
During the hot summer, the last thing you desire is bloating or dehydration, especially on the beach. Organic and fresh foods naturally have a lighter, more refreshing taste compared to processed meals.
Consider these seven light, summery snacks that are full of nutrients to keep hair strong and shiny.
Foods That Protect Hair from Summer Sun Damage
Coconut Oil
Coconut oil is an excellent cooking ingredient, beauty balm, and natural flavoring all in one. Apply topically for beauty purposes, spread on toast, use as a cooking spray, or drizzle onto your favorite popcorn and you've eliminated the unhealthy saturated fats otherwise found in butter. Coconut oil can be added to your morning coffee for an extra boost of energy, too. Mix with sea salt to create a facial scrub, shea butter for a heavy moisturizer, or scoop it plain before your shower as a do-it-yourself hair mask!
Blueberries
The USDA Human Nutrition Center (HNRCA) named blueberries number one in antioxidants compared to 40 well-known fruits and vegetables. Not only are blueberries great for your hair, they also prevent oxidative stress on the body that potentially leads to aging, heart diseases, and cancer. Try adding some frozen blueberries to your favorite smoothie, or sprinkling fresh berries on top of your low fat Greek yogurt. Why Greek? The extra protein keeps hair strong and full.
Oysters and Fresh Fish
If you're headed to the coast this summer, order up some fresh oysters. They are full of zinc, which is an essential nutrient for hair cell renewal and repair. Other types of fish, notably salmon, provide high doses of omega-3 fatty acids. Without these healthy fats, hair is susceptible to breakage and dryness. Instead of grilling up your typical burgers and steaks this summer, try grilling salmon on a cedar plank as a lighter, fitter alternative.
Kiwis
As a tropical delicacy, kiwis are deliciously refreshing and sweet. These small, fuzzy fruits are full of vitamin C and antioxidants to keep hair follicles thriving, combat wrinkles, and keep strong bones and teeth. Bonus: antioxidants found in kiwi can help you fight cancerous cells and heart disease.
Watermelon
Although watermelon has high water content, it also manages to pack in a dense nutrient profile. Just one cup holds 17 percent of the daily-recommended Vitamin A and 21 percent of Vitamin C in only 43 calories to help you keep your waistline trim. Vitamin A keeps the scalp from flaking and promotes healthy collagen cells to keep your hair shiny and strong. Other nutrients in watermelon include thiamin, vitamin B-6, magnesium, pantothenic acid, potassium, zinc, selenium, choline, niacin, and riboflavin. Watermelon is 92 percent water, which helps keep you hydrated while snacking. Dehydration leads to brittle, thinning hair, and an overall tired appearance.
Spinach
Prefer a light dinner in the summertime? Instead of iceberg lettuce, use spinach leaves, which are high in iron. Leafy greens like spinach allow red blood cells to carry oxygen to hair follicles and keep the healthy hair growth phases in action. Skip the tortilla strips and use lentils as a crunchy topping instead – they are full of biotin, which is a well known hair health vitamin.
Tomatoes
Rich in lycopene, beta-carotene, and Vitamin C, tomatoes defend against skin and hair damages. Try grilling them alongside your salmon. Cooking releases more lycopene than raw tomatoes contain. Even ketchup contains a higher dose of lycopene, but opt for organic, low-sugar versions as toppings at your next barbeque.
In some cases, nutrient deficiency is not the cause for hair loss. When you need to go beyond a healthy diet and undergo more aggressive treatment for hair loss conditions such as male pattern baldness, consider Mosaic™ Hair Restoration. Unique grafting and positioning allows experts at the Hair Transplant Institute of Miami to restore your appearance.
Learn More About Hair Restoration in Miami
For more information on hair restoration, contact our office at (877) 443-9070. Alternatively, you can fill out our hair loss evaluation form to understand your personal hair loss and jumpstart your hair growth journey.